全职导师
---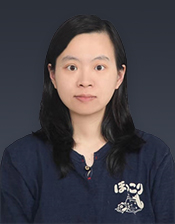 教育背景
2013(Oct.) ~ 2018(Feb.) 卡尔斯鲁厄理工学院 无机化学 博士

2011(Sep.) ~ 2013(Jan.)

国立台湾大学 化学工程 硕士

2005(Sep.) ~ 2009(Jun.)

国立成功大学 化学工程 学士
工作经历
2022(Jan.) ~ 迄今 上海交通大学中英国际低碳学院 副教授

2019(May) ~

2021(Dec.)

上海交通大学中英国际低碳学院 助理教授

2018(Mar.) ~ 2019(Apr.)

卡尔斯鲁厄理工学院无机化学研究所 博士后

2013(Feb.) ~ 2013(May)

国立台湾大学凝态科学研究中心 专职研究助理

2009(Jun.)

~ 2011(Sep.)

国立台湾大学凝态科学研究中心 专职研究助理
研究方向
A. 人工光合作用
太阳光电分解水制氢能源技术

太阳光催化废料处理技术
B. 电化学储能技术
可挠式超级电容

超高储能与功率密度之超级电容

原位谱学表征超级电容之储能机制
科研项目
沃尔沃汽车可持续发展研究项目,2022-2024,产学研合作项目,负责人

硫化锑基光阳极复合异质结构的合理设计与制备及其光电催化分解水性能与机理研究,2022-2024,国家自然科学基金青年基金项目,负责人
代表性论文专著
2023
2022
2021
Y. C. Chen, P. H. Dong, Y. K. Hsu, "Defective Indium Tin Oxide Forms Ohmic Back Contact to n–type Cu2O Photoanode to Accelerate Charge Transfer Kinetics for Enhanced Low–Bias Photoelectrochemical Water Splitting"

ACS Appl. Mater. Interfaces

, 13, 38375-38383 (2021) (SCI,

IF=9.229

; Ranking: 44/333, Materials Science, Multidisciplinary).
Y. C. Chen, Y. M. Bai, Y. K. Hsu, "Biomarker Detection for Disease Diagnosis via Versatile Ag2S Nanowires as Electrochemical Sensor and SERS Substrate"

J. Alloys Compd.

,

881, 160647:1–7

(2021). (SCI,

IF=5.316

; Ranking: 6/80, Metallurgy & Metallurgical Engineering).
2020
2019
2018
2017
2016
2015
2014
2013
2012
2011
教学工作
学术英语(

Academic Communication and Report in English

),

32

学时

学术写作、规范与伦理(

Guideline, Policies and Ethics of Academic Writing

),

16

学时

新能源与储能技术(

New Energy and Energy Storage Technology

),

32

学时