On the morning of July 3rd, SJTU China-UK Low Carbon College held the 'Green for Life' 2018 International Summer School Opening Ceremony at Room 200, LCC, Minhang Campus. LCC Vice Dean, Prof. He Yiliang hosted this opening ceremony. Associate Prof. Victor Chang from Monash University, LCC Deputy Secretary, Ms. Xu Min, and around 40 students from the distinguished universities together attended the opening ceremony.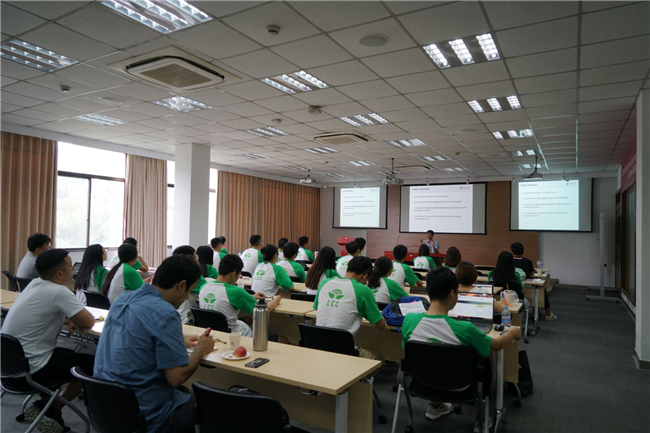 Prof. He Yiliang gave a welcome speech to the experts and students at first. He said Shanghai Jiao Tong University annually offers an International Summer School to create a more globalized environment. LCC was committed to creating international platform and providing diversified international programs.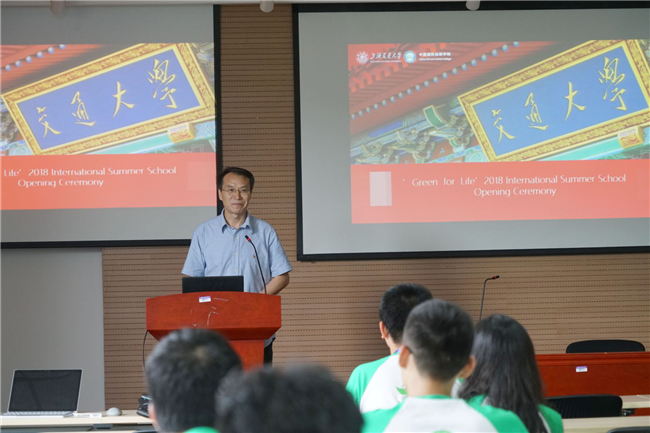 This is LCC's first summer school and it aims at facilitating academic communication and discussion, enhancing students' abilities in scientific research and innovation, and encouraging students to make more achievements in low carbon field. Later on, Prof. He gave a brief introduction of the lectures and the arrangement of this summer school. Prof. He hoped that students could learn more knowledge and enjoy their time in the summer school.