On Dec 21, the 2018 Industrial Park Innovation Development Forum organized by China-UK Low Carbon College, together with Lingang Innovation Management Institute and China Industrial Park EDP Center, was successfully held in LCC. Min Xu, Vice Dean of LCC; Ed Craig, Dean for Edinburgh Affairs; Ming Hua, President of Shanghai Pudong Modern Industrial Development Co. Ltd; Guodong Han, Dean of China Industrial Park EDP Center, Financial Research Institute; Haining Wu, Director of SHU-UTS SILC Business School Case Research Center; Ming Liu, Operation Director of SLAILAB; Jinxin Zhang, Associate Professor of LCC; Xue Dong, Assistant Professor of LCC; dozens of representatives from Shanghai Lingang Industrial Park; and LCC students attended the forum.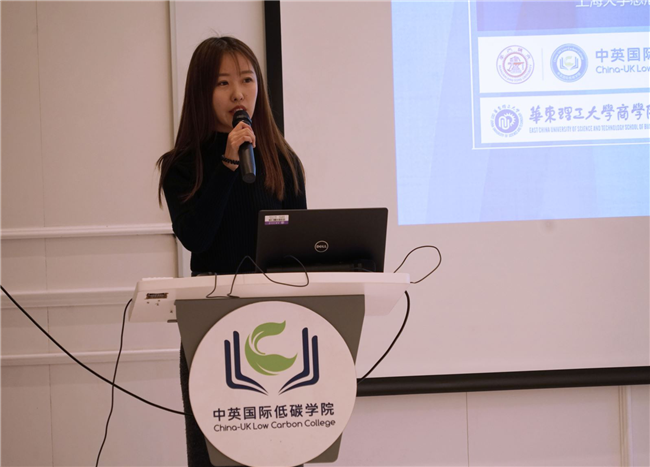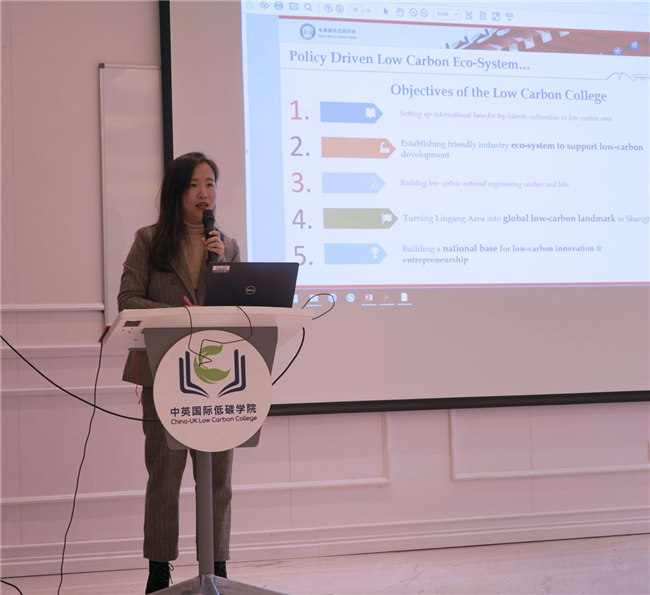 Ed Craig gave a speech on the topic of "A Low Carbon, Hi-tech, Livable Smart City", and shared the experience and achievements of ECCI, UoE in promoting low carbon technology in Europe. He hoped to introduce these technologies into China through LCC, in order to lead low-carbon transformation in Shanghai and China as a whole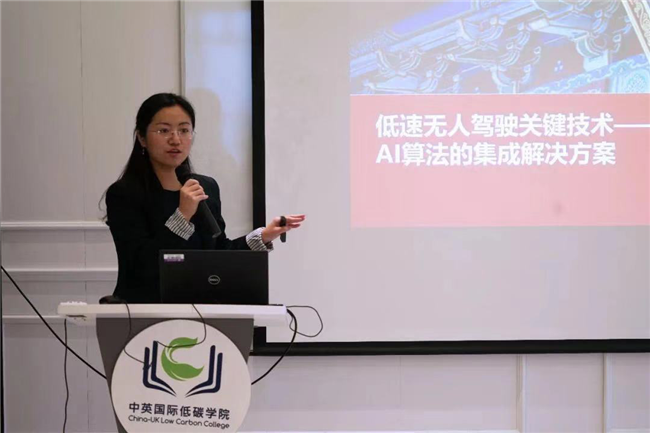 Xue Dong presented the topic of "Auto-drive Key Technologies", which included development prospects and weakness of service robots, low-speed driverless platforms, technology cores, existing products, and application scenarios. In addition, she introduced the cooperation between her research team and companies.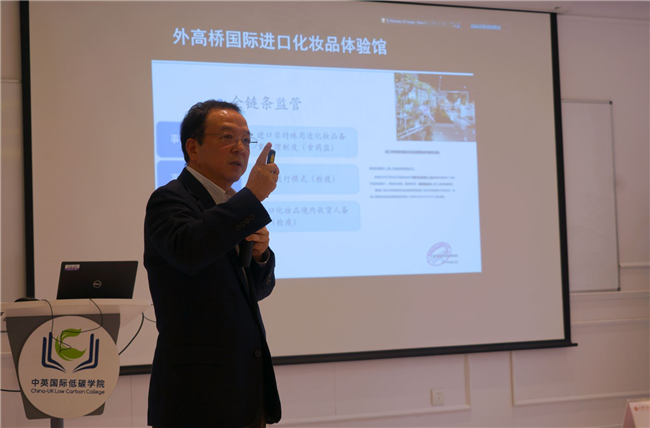 Ming Hua presented on "Thoughts on the Innovation Practice of Industrial Development". He pointed out that future legal conditions, and administrative efficiency would influence enterprise location and he offered some suggestions for the development of industrial parks.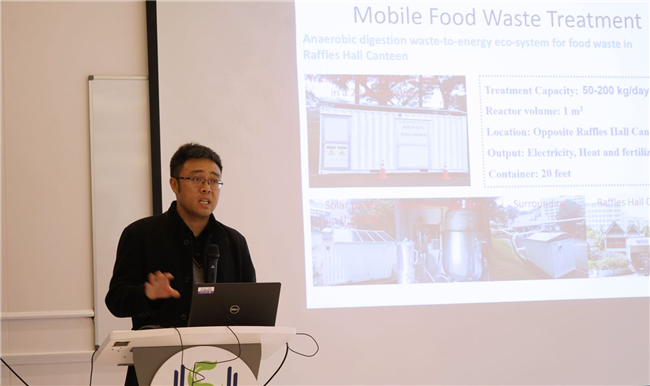 Jinxin Zhang gave a speech on "Waste treatment and recycling", introducing the methods and technologies of municipal solid waste treatment and utilization. He also shared his research team's efforts in developing and commercializing a kitchen waste energy system, for the transformation of waste into electricity, heat, and organic fertilizer.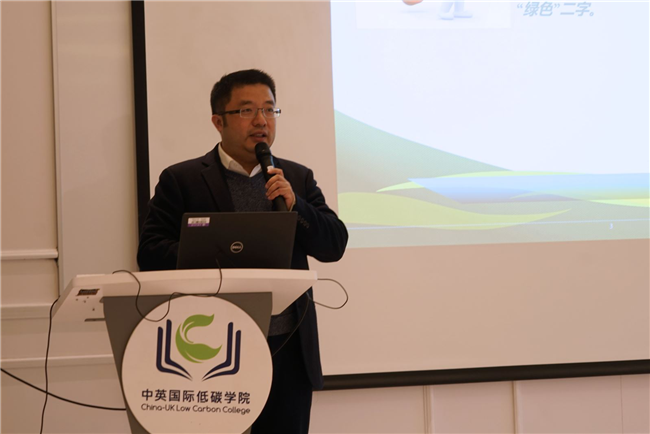 In the afternoon, Guodong Han gave a speech on "Green Finance in Industrial Parks", introducing the development status of China's green bond market and explaining how it promotes the development of the industrial parks.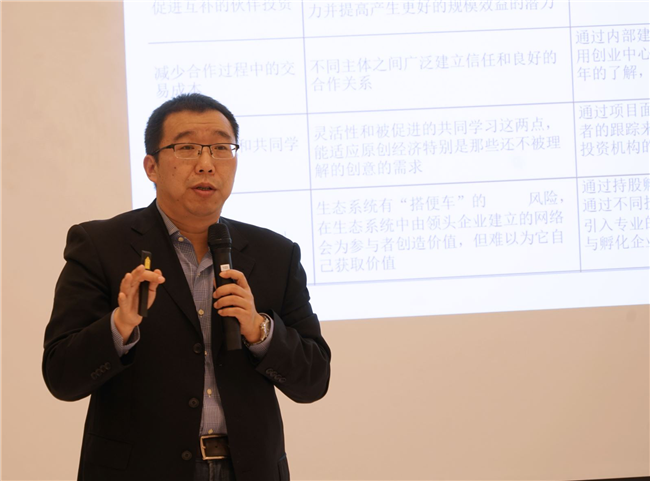 Afterwards, Haining Wu gave a speech on "Innovation and Development Case in Caohejing Park", analyzing the ecological advantages, key challenges and practices of Caohejing Park.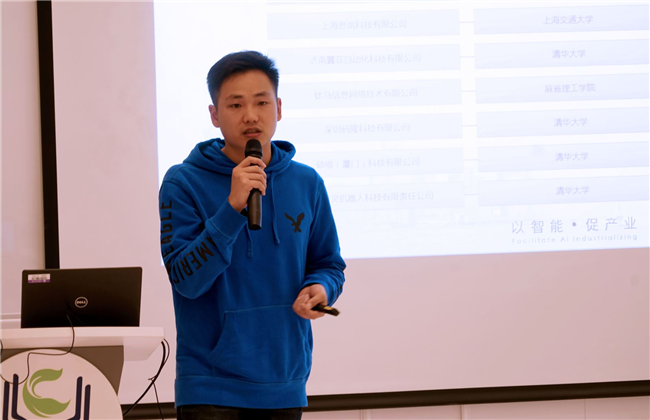 Finally, Ming Liu gave a speech on "SME entrepreneurship education system and ecology", pointing out that AI is the key driver to promote industrial revolution and economic transformation.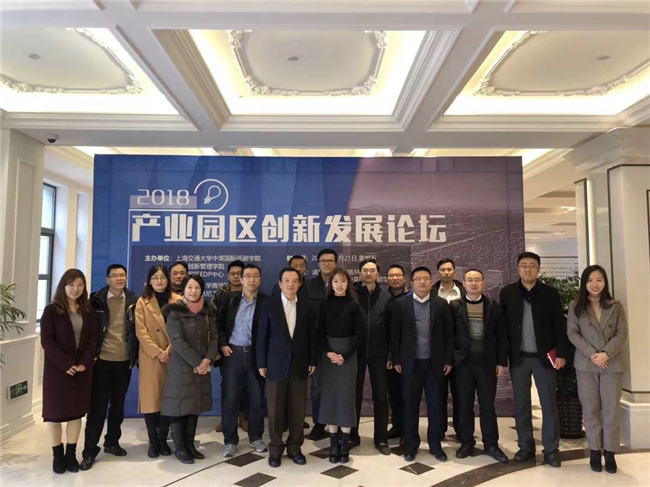 This forum aimed to provide an interactive and solid platform for promoting the development of low-carbon smart industrial parks, where we can analyze the situation, explore the development of industrial parks and application of novel technologies. In the future, China-UK Low Carbon College will build closer cooperation with industrial parks to provide talent and intellectual support for the low carbon development of the industrial parks.