The Low Carbon College (LCC) was launched in 2017 after two years of discussion and debate between its core partners Shanghai Jiao Tong University, Shanghai Lingang Government and the University of Edinburgh. It is the first and only Postgraduate College in China specifically focusing on low carbon and sustainability and is taught exclusively in English.
The Objectives of the College are as follows;
Establish a global base for talent cultivation within the smart city of Shanghai Lingang

Establishing an industry friendly eco-system to support low carbon development

Developing zero-carbon national centres and labs driven by world class research

Transform Lingang into a global low carbon landmark in Shanghai

Building a national base for low-carbon innovation & entrepreneurship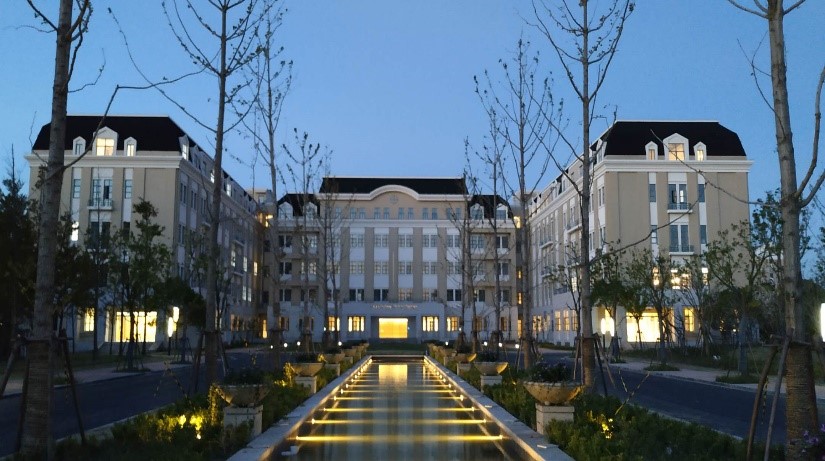 There are four major 'pillars' of activity at the Low Carbon College. These represent the core partner priorities to enhance the new city's credentials as a smart low carbon city, enhance low carbon entrepreneurship and partnership and create a global beacon for China and the world through its green education and research.
Each of the four pillars feed into each other, positively reinforcing its core activity. Our PGT students seek industrial placements and experience and establish new businesses. Our researchers require post-doctoral students and link to provide industrial research to major corporates and state owned enterprises. The LCC works with state and industry partners to provide executive education and conferences to many Chinese provinces and hosts foreign low carbon entrepreneurs.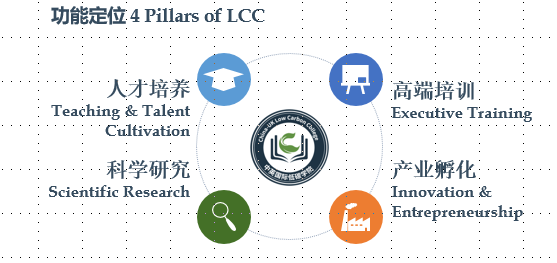 The LCC actively seeks to expand and deepen the quality of its activities and is open to local, national and global partnerships with like minded-organisations seeking to accelerate China's and the global transition to a sustainable and low carbon world.