Recently, Zhang Jingxin, Associate Professor of China-UK Low Carbon College of Shanghai Jiaotong University, with Qi Qiuxian, a graduate student of grade 2019, published a series of methanation mechanisms and application principles of iron cycle and conductive materials in anaerobic digestion process in international academic journals such as Water Research, Applied Energy and Chemical Engineering Journal.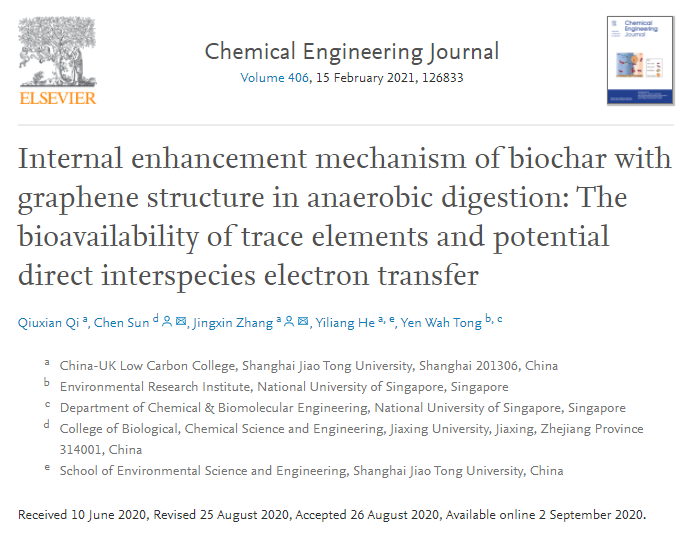 The research group has cooperated with National University of Singapore for a long time. Based on the Create-E2S2 center, the research group has established a long-term and short-term exchange mechanism for students to go to Singapore. The cooperative research mainly focuses on the research of resource technology of urban organic solid waste and ecological energy system, and carries out the Create-E2S2 project of "sustainable development solutions for energy and environment in megacities" It can effectively treat organic waste and produce resource-based products such as electric energy, thermal energy and organic fertilizer, and further solve the key technology of organic solid waste disposal and the promotion and application of complex decision-making problems in the development of megacities.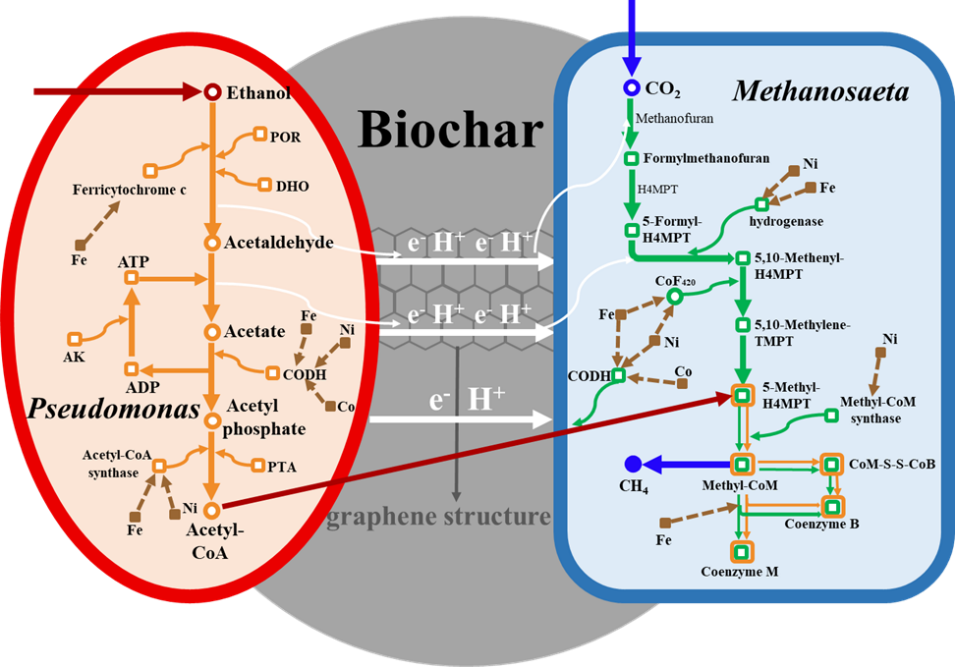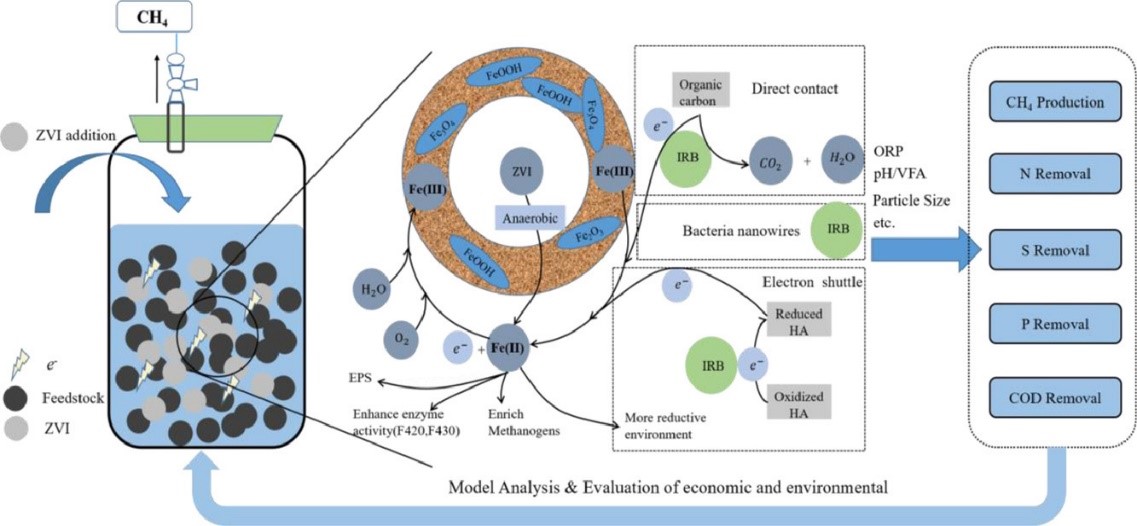 The main aim of the work is to understand the internal mechanism of biochar improving AD performance. The obtained findings may provide new insight into the internal enhancement mechanism between enzymes as well as the bioavailability of TEs by biochar.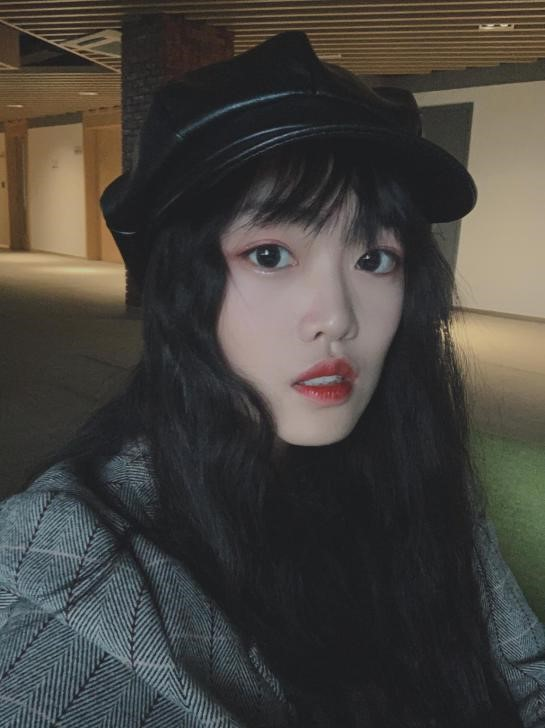 Qi Qiuxian is a graduate student of China-UK Low Carbon College of Shanghai Jiao Tong University of grade 2019. Her tutor is Associate Professor Zhang Jingxin. She was recommended for the 2019-2020 graduate student national scholarship.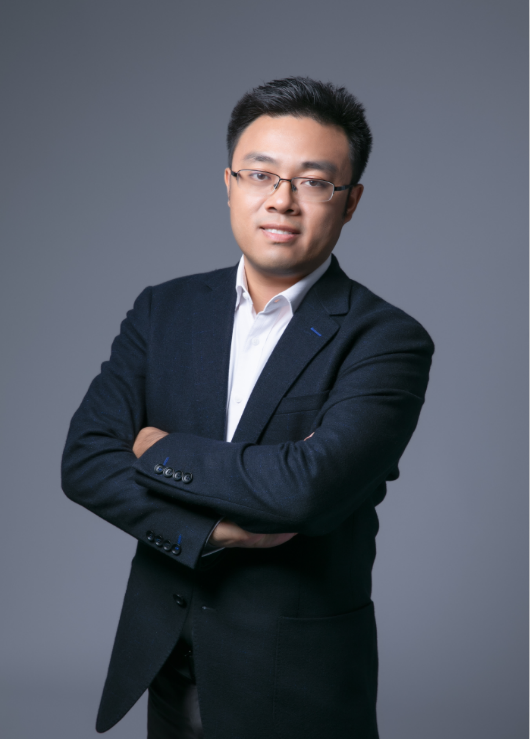 Zhang Jingxin is an Associate Professor and doctoral supervisor of China-UK Low Carbon College of Shanghai Jiao Tong University. He received his PhD from Dalian University of Technology in 2013, and worked as a researcher at the Institute of Environmental Studies, National University of Singapore from 2014-2018. He joined Shanghai Jiao Tong University in November 2018. His research areas focus on organic solid waste treatment and resource mobilization, anaerobic digestion technology and energy systems, aerobic fermentation technology and smart systems, and environmental biotechnology.
Paper Website:
https://doi.org/10.1016/j.cej.2020.126833