On 26th Oct., Climathon Shanghai was successfully held at China-UK Low Carbon College, Shanghai Jiao Tong University at Lingang campus. Climathon is a global movement dedicated to solving the toughest climate challenges that cities are facing today. Climathon Shanghai 2018 aims at collecting innovative and effective solutions in "Smart Mobility" and facilitating to build Shanghai Lingang into a low-carbon city and improve sustainability.
This event was supported by Shanghai Lingang Area Development Administration, the University of Edinburgh, Edinburgh Centre for Carbon Innovation, the British Chamber of Commerce Shanghai, Scottish Development International, the Consulate General of Costa Rica in Shanghai, the Natural Step (China) and Bottle Dream.
Jessica Vargas Madrigal, Acting Consul General at Consulate General of Costa Rica in Shanghai; Fred Chang, Managing Director of the China Cleantech Collaboratory; Mike McCourt, Head of East & South China at Scottish Development International (SDI); Blaire Kelly, Former Vice President of BP; Lin Zhang, Co-founder of the Natural Step (China); Kirin Huang, Chief Content Officer of Bottle Dream; Xu Min, Vice Dean of China-UK Low Carbon College attended the event. Around 50 people from various background, including entrepreneurs, policy makers, academics, university students, etc. participated in Climathon Shanghai.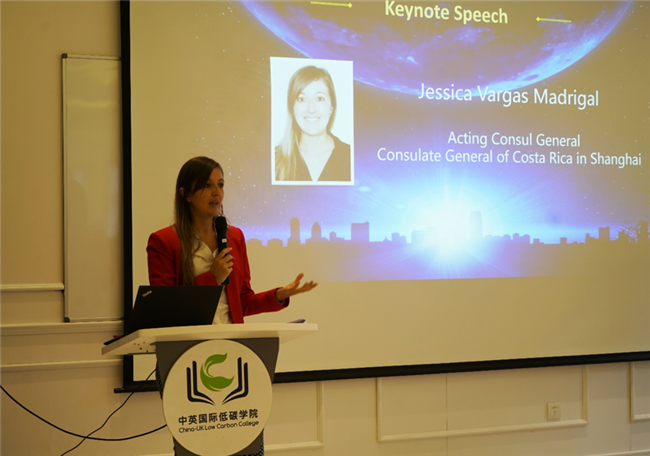 (Jessica Vargas Madrigal gave a speech on green development.)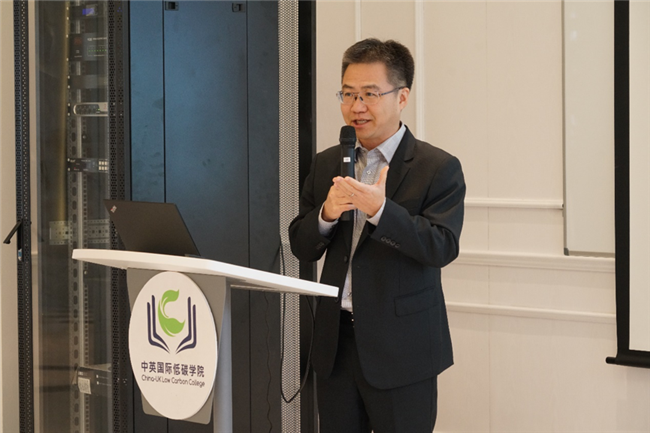 (Fred Chang gave a speech on "Landing cross-border smart mobility solutions in Lingang".)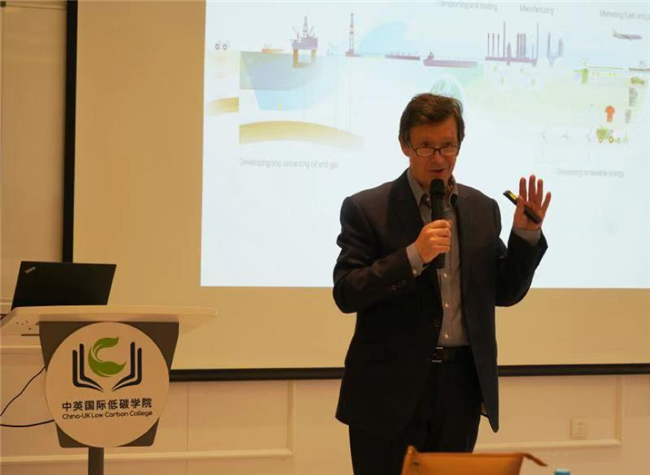 (Blair Kelly made a speech on "Sustainability in leadership")
Then Kirin Huang from Bottle Dream shared the power of humor in social innovation, which encouraged participants to enable sustainable progress in a social good way.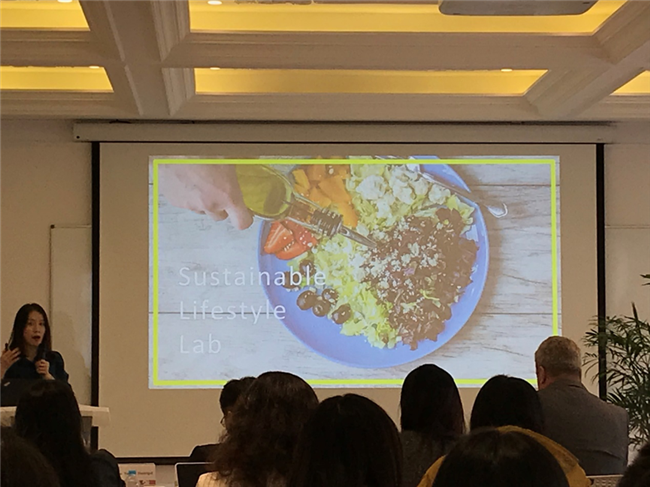 (Kirin Huang shared "the power of humor in social innovation".)
Lin Zhang from the Natural Step (China) delivered an excellent training on Business Model Canvas to help participants to describe, design, challenge, invent, and pivot their business model in an easy way.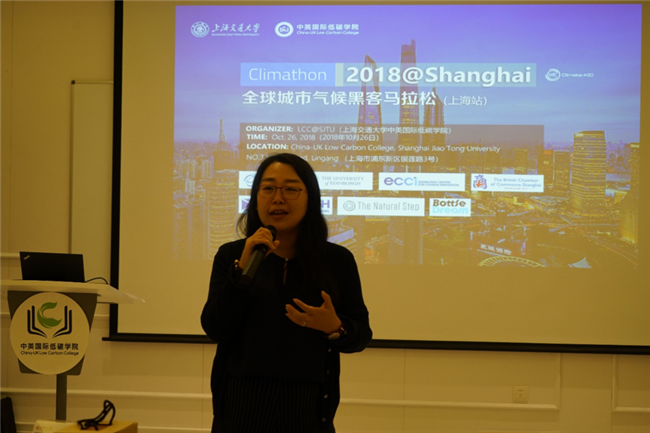 (Lin Zhang delivered training on Business Model Canvas.)
All participants were divided into 5 groups to work on solutions toward the challenge: "How to suggest and create world-class zero-carbon "smart mobility" solutions for Shanghai Lingang?"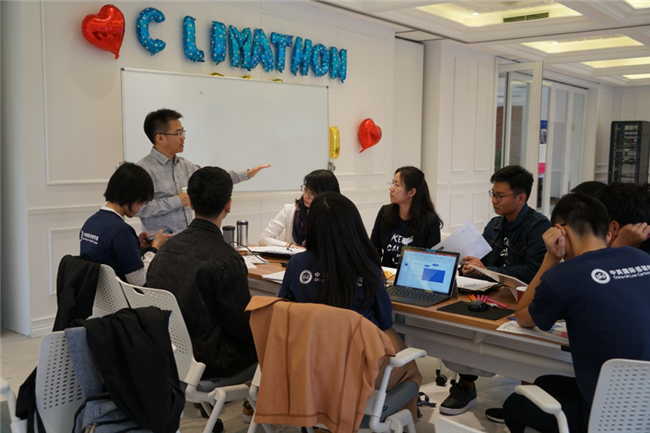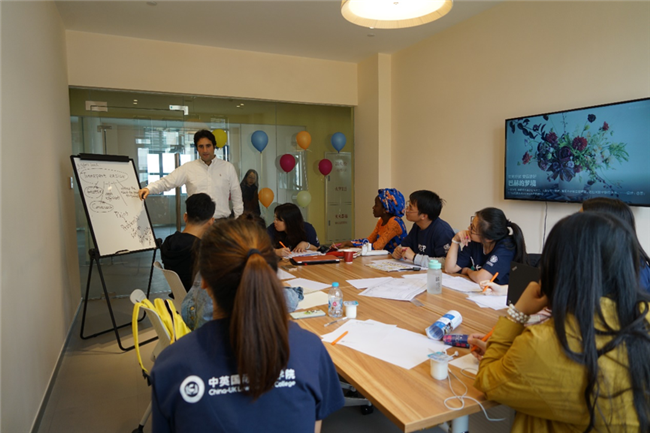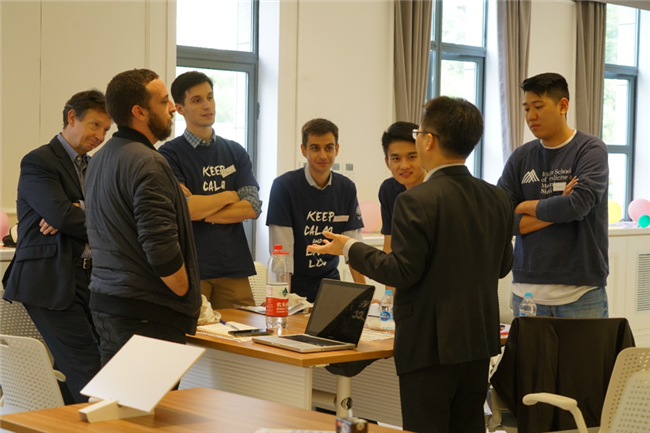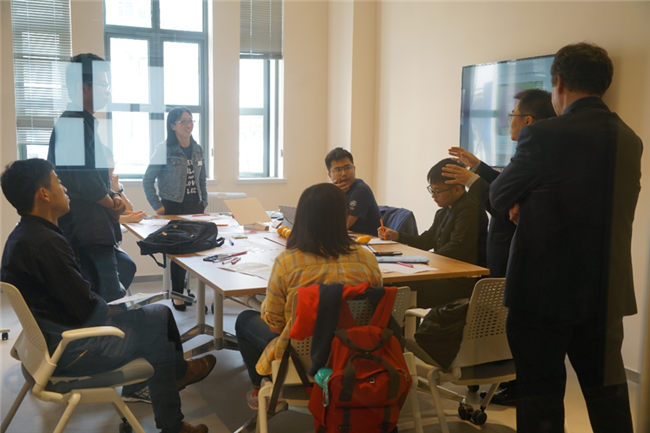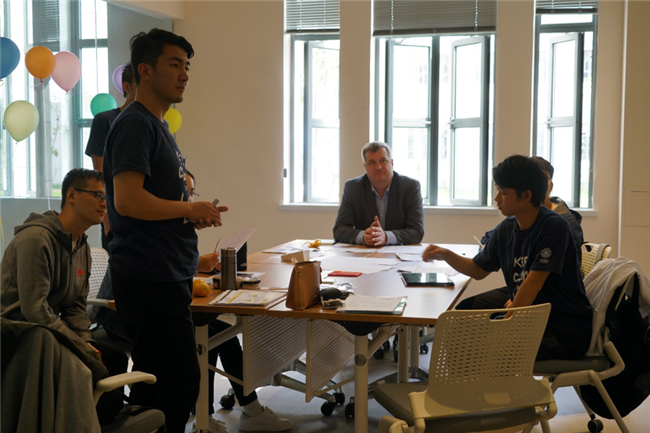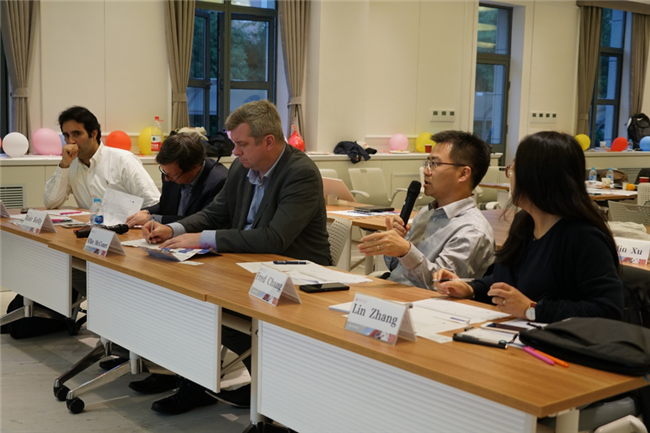 Finally, the first prize went to the team worked on "Auto Wise Mobility". Their team aims at solving the last 5km problem, focusing on autonomous driving buses, autonomous driving bikes, PV paved roads and wireless charging buses which will not only improve the mobility of Lingang residents and university students, but also reduce carbon emission in the area, as well as creating a platform for Lingang and tech providers to explore emerging technologies.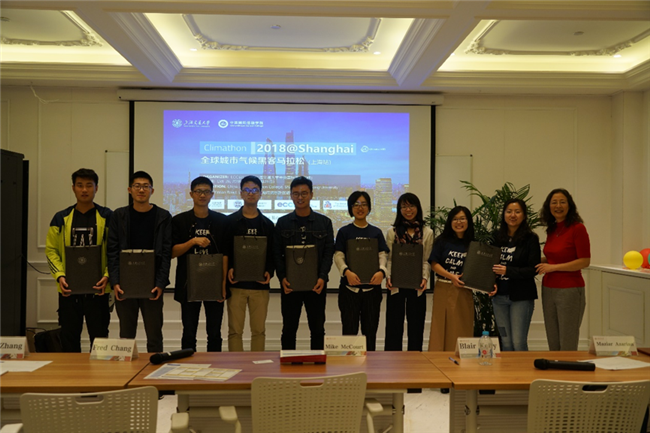 Team work on "Integrated Transport" won the second prize. Their team focused on the delivery system in Lingang area. By comparing the delivery speed, cost and user satisfaction, they claimed that Jindong logistics was the best among online apps. Their solution focused on developing an app of express delivery for students and residents in Lingang area. The app will locate the start point and destination of express, and the bus in Lingang will deliver the express if the driving route of the bus is the same as the destination of the express. In this way, it will save lots of time and labour force, besides, bus companies can earn additional revenue.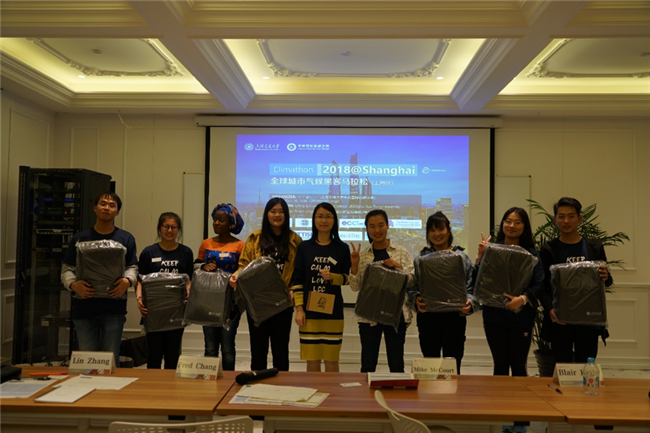 As Climathon is a global movement, Climathon Shanghai team had a live communication session with Climathon Budapest team, and shared each other's Climathon progress in the two cities.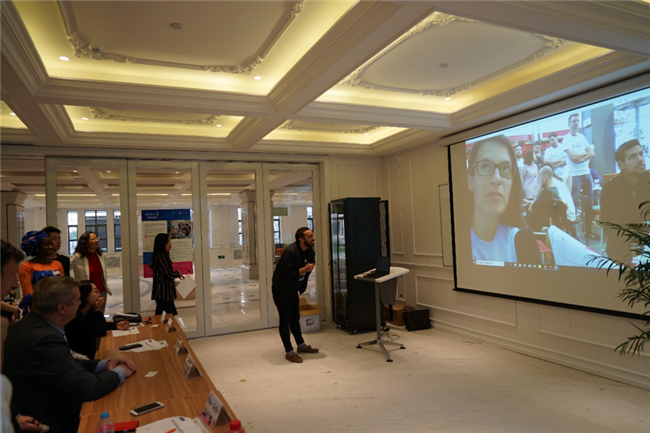 (Live communication with Climathon team in Budapest, Hungary)
All the participants were very excited joining Climathon Shanghai to spend time with talented friends and colleagues identifying innovative smart mobility solutions on a local level and also get involved in finding solutions for climate change. Climathon Shanghai ends successfully with everybody's involvement and contribution.