On March 28th, Binrong Li, Secretary of Joint Party, Jun Li, Executive Vice Dean, Associate Professor, Juliette MacDonald, International Dean from Shanghai International College of Fashion and Innovation (SCF) and the other accompanying members of Donghua University visited China-UK Low Carbon College. Changying Zhao, Executive Dean of LCC, Min Xu, Vice Dean of LCC, met the SCF delegation.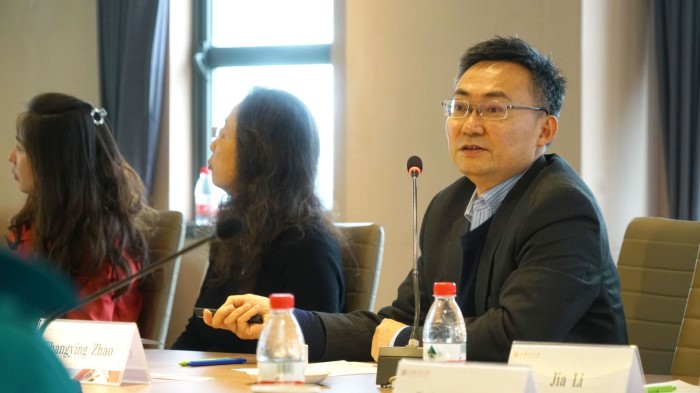 First, Changying Zhao introduced LCC and detailed on its characteristics of LCC, Graduate Education, Scientific Research, Innovation & Incubation and Executive Training.
Jun Li respectively introduced SCF according to Vision and Mission, Faculty Team, Culture Heritage, Social Responsibility, Cross-Disciplinary Innovation and Industry Serve.
Both sides discussed and exchanged their ideas on training of students, international student enrollment, recruitment of foreign faculty, and international exchanges and cooperation with other universities.
At last, Jun Li presented that SCF is dedicated to Fashion Innovation and Fashion Interior, which are closely related to sustainable development. Therefore, the cooperation between SCF and LCC has a bright future. Changying Zhao agreed that both sides could conduct further cooperation in terms of research and executive training focused on low carbon technologies & fashion innovation in the future.