With the aim of addressing climate change and achieving the goals of carbon peak and carbon neutrality, the China-UK Low Carbon College of Shanghai Jiao Tong University is working with Shanghai Environmental and Energy Exchange and Springer Nature to jointly launch a journal of Carbon Neutrality (ISSN: 2731-3948).
Carbon Neutrality is an international, multi-disciplinary open access journal in the areas of low carbon science, technology, and policy. The mission of Carbon Neutrality is to communicate the most cutting-edge technologies for achieving carbon neutrality to the research community, policy decision-makers, and other types of stakeholders. The journal covers a broad range of low carbon research including renewable energy; energy storage; smart energy systems; carbon capture, utilization and storage; carbon footprint and management; policies on tackling climate change; environmental and energy policies, etc. The journal aims to publish advanced and up-to-date research papers of great significance in the low carbon field, to promote information and knowledge exchange on frontier scientific research, and to contribute to the sustainable development of the world.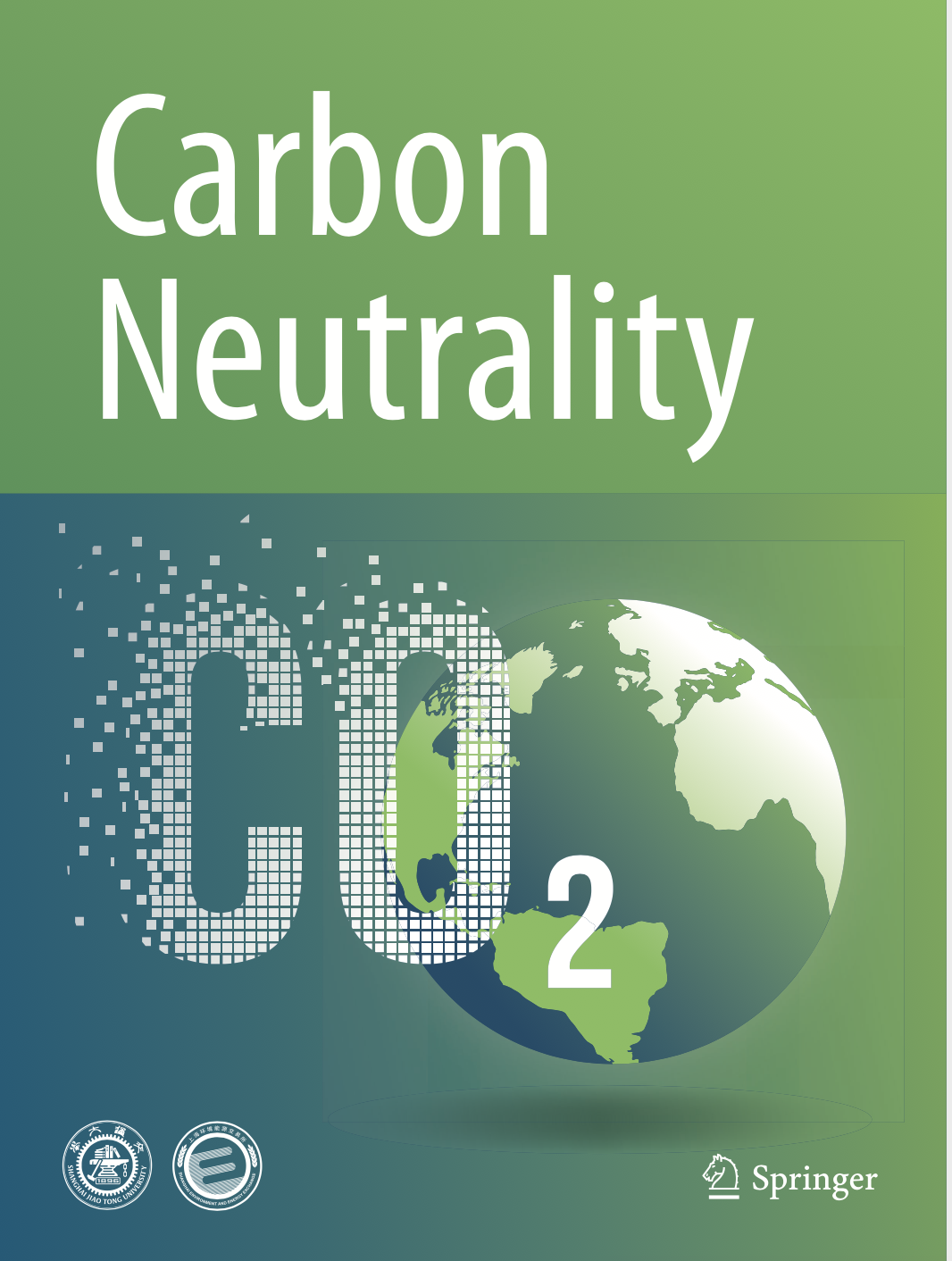 Aims & Scope
Carbon Neutrality aims to serve as an international platform to disseminate scientific discoveries and insights within the context of the broader multi-disciplinary scope of low carbon, promoting low carbon industries with cutting-edge technologies, and informing decision-makers with management know-how and in-depth understanding of carbon policies. It publishes original research articles and critical review articles that focus on integrated energy systems, renewable energy, energy storage, environment and energy policy, carbon footprint and management and climate change. The journal also welcomes papers on related topics such as waste resource utilization, biomass, carbon capture and storage, circular economy, climate investment and finance.
Carbon Neutrality welcomes submissions related to low carbon that include, but are not limited to:
Integrated smart energy systems

Renewables and energy storage

Environmental science and technology for low carbon

Carbon footprint and management

Carbon capture, utilization and storage

Carbon market, carbon finance and climate change

Low carbon policy and governance
Editorial team
Carbon Neutrality has established an editorial board team led by Professor Changying Zhao from Shanghai Jiao Tong University. The editorial board team consists of more than 40 preeminent academics from international top universities and research institutes. There are 7 academicians and 25 international editorial boards from about 10 countries.
Editor-in-chief
Changying Zhao, Chair Professor of Shanghai Jiao Tong University, Dean of China-UK Low Carbon College, and National Special Expert.
Carbon Neutrality warmly welcomes colleagues at home and abroad to become our readers, authors or reviewers, and create a global scientific community in the low-carbon field. The Journal is fully Open Access (OA) yet free of charge to authors.